Annie's Woolens Embroidery Services has ended as of 2021. However, in order to provide continuity for those customers who are in need of personalization for their pre-made "blank" Annie's Woolens Christmas Stockings OR their own knitted Annie's Woolens Stocking Designs, I can now recommend new personalizing services.
I am pleased to announce that Chris Gaffron, owner of StitchIt, in Eagle River, WI, will be doing the personalization on all stockings – whether you have purchased them from Annie's Woolens or knit them yourself using our kits. If you need a stocking personalized you can now have your stocking(s) personalized by StitchIt. She does a professional job! Chris owns a full-service embroidery business. Therefore, turnaround times may be longer especially during the Holiday Season. Please plan accordingly.
Want to send in your stocking(s) to StitchIt for personalization? Please CLICK HERE to access the form required to accompany your stocking(s). Once your stocking(s) have been completed and before it (they) are shipped, Chris will email you an invoice that can be paid online. Then your stocking(s) will be on their way back to you! Please be sure to fill in the form in its entirety.
Send your stocking(s) with the completed form to the following address: StitchIt, C/O Chris Gaffron, P.O. Box 1478, Eagle River, WI 54521. All questions can be directed to Chris via email: cgaffron@hotmail.com OR (715)891-0479.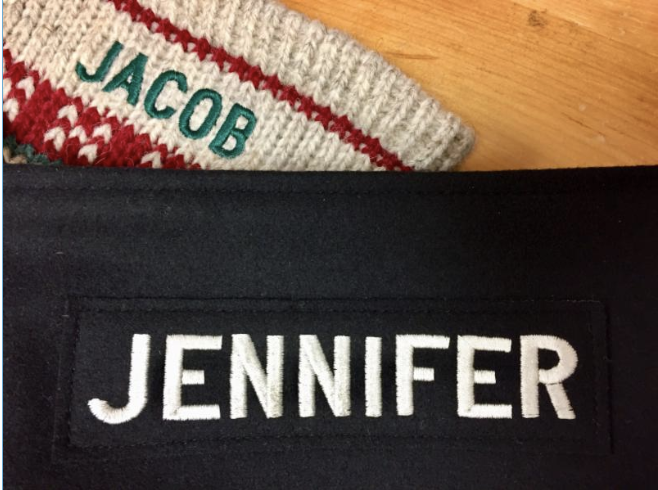 DEADLINE for Christmas 2023: Stockings need to be received by Chris no later than (yet to be determined) 2023 for Christmas 2023.